This 20 foot inflatable Santa will make any holiday season bright and so much fun, the inflatable measures up to 20 ft tall and includes all accessories you would need to set it up, making it the perfect decoration for any area.
The giant Inflatable Santa is one of the biggest blow-up displays this year, with a HUGE inflatable Santa waving its left hand! It comes with lights and is suitable for indoor and outdoor Christmas celebrations. You can put the Santa inflatable on your lawn or in your backyard for an incredible holiday parade.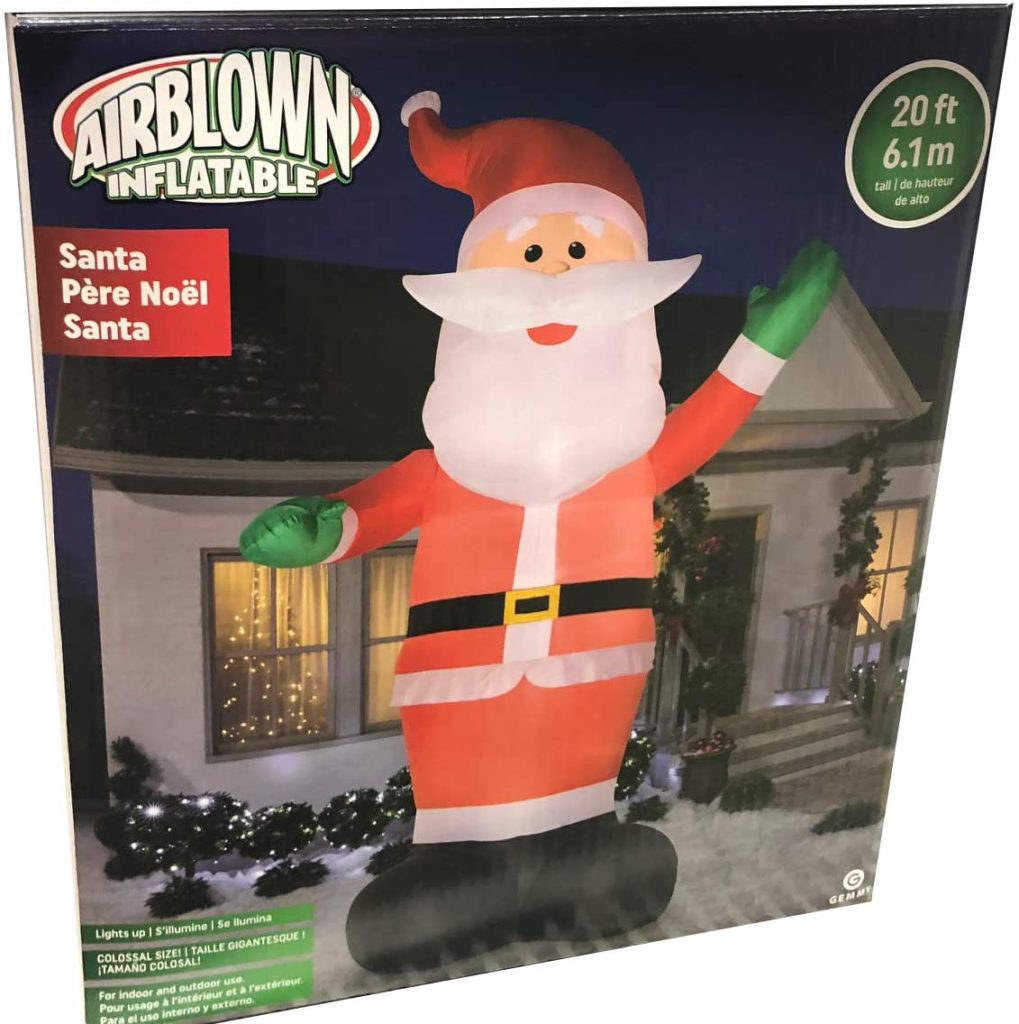 The 20 Foot Inflatable Santa Claus is an inflatable that looks like a big, red-suited Santa Claus. The product quickly inflates and has a glowing nighttime display. It's also durable and well-made so it can withstand use in indoor/outdoor environments for long periods of time without damage or breaking down.
The Air Blown Inflatable is a jumbo traditional Santa inflatable with lights. It has an illuminating nighttime display and includes all the necessary pieces to make it work, including an air blower, ropes, stakes.
This extra-large inflatable will brighten up your lawn, garden, or backyard, or events this holiday season!
The airblown inflatable character will make any event festive and fun, especially during the holidays. It's one of the most popular blow-up characters because it has an eye-catching design that encourages children and adults alike to admire.
Benefits of Buying this 20 Foot (ft, 6.1 meters tall) Inflatable
It's durable.
The product inflates quickly and easily.
It has a glowing nighttime display
The price is affordable, and the reviews are great!
Brightens up your lawn, garden, or backyard this holiday season!
The setup process is quick and easy.
It includes all the pieces to make the balloon work (air blower, ropes, stakes).
Colorful lights are included with this inflatable, making it a festive addition to your holiday decorations.
This inflatable comes with its own pump to help you get it inflated quickly and easily, which will make it an ideal Christmas decoration for the holidays.
This blow-up inflatable is certain to make your guests feel welcome.
It's made of a durable, air-inflated material and comes in packages that are 16 x 14.5 x 13.5.
This inflatable Santa Claus looks great, and it's much easier to store and transport. It is a Christmas decoration for events venues or homes that can make any holiday season bright with its 20-foot height.